65 N. Park Avenue, Rockville Centre, NY 11570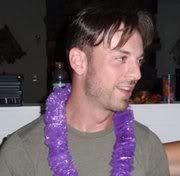 The George Martin's Grillfire is a popular priced, casual, upscale American Grill located in the heart of Rockville Centre. Grillfire offers an eclectic variety of steaks, chops, seafood, salads, and burgers! Join us for dinner, host a party in one of our private dining rooms or simply enjoy a cocktail at the bar. Grillfire serves dinner seven nights a week and is available for private parties.
We took a few minutes to sit down with Manager, Matt Chapman, better known as just "Chappy", who has been with the George Martin Group for quite some time. Please view the interview below:
Chappy:
I've been with the group since August of 2003
Chappy:
Waiter and Bartender. I started when this location was known as, "Max's Grill and Tavern"
Interviewer:
What Appetizer do you recommend to customers?
Interviewer:
What Entree do you recommend to customers?
Chappy
: I would have to recommend the Skirt Steak (Marinated). We also have a great arrangement of Steak, Shrimp, and Crab Cake combination dishes. We are known for our Mac & Cheese being rated as Long Island's best. The Sautéed Chicken Piccata is always a huge hit! We pride ourselves on always changing up the menu and adding new and creative specials that are interesting to everyone.
Interviewer:
What Desserts do you recommend to customers?
Chappy:
Brownie Sundae is delicious! We also have the do it yourself smores. We bring a fire pit to the table and you can roast your own smores.
Interviewer:
What Drink do you recommend to customers?
Chappy:
I constantly change our Craft Beer list. We have a huge selection on our martini list and cocktail list. The watermelon martini, Bacardi peach cosmos, spiked Arnold palmer, grown up Shirley temple (cherry vodka) are all popular choices.
You heard it from Chappy; stop by George Martin's Grillfire any night of the week for a pleasant evening and a great dining experience.