65 N. Park Avenue, Rockville Centre, NY 11570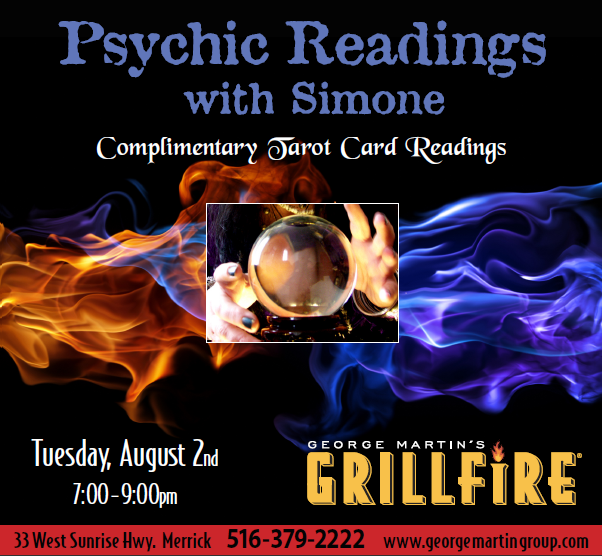 The George Martin Group restaurant location, Grillfire Merrick, will be hosting Psychic Readings this Tuesday, August 2nd 2011. All psychic readings are complimentary tarot card readings by the famous Simone. The readings will be held from 7:00 - 9:00pm, for any questions/concerns please call us at 516-379-2222.
Served Sunday - Wednesday Evenings
Half Price select Bottles of Wine
Thursday Night Lobster Bake
$125 includes Bottle of Wine (house selections)
Includes Appetizer, Entree, Dessert
Thursday Night is Ladies' Night
"Little Black Dress Night"
Happy Hour Monday-Friday 4pm-7pm
2-for-1 select Glasses of Wine
2-for-1 Bottled or Draft Beer
Outdoor Seating Available
Live Music (check our website for dates)
60 River Rd, Great River, NY