65 N. Park Avenue, Rockville Centre, NY 11570
______________________________________________________
The George Martin Group
officially pushed their brand new website live this week. The website is intuitive and offers many reasons why customers should check the website before coming to a
George Martin Group
location. We offer deals, promotions, and discounts that are exclusive to members of the website only.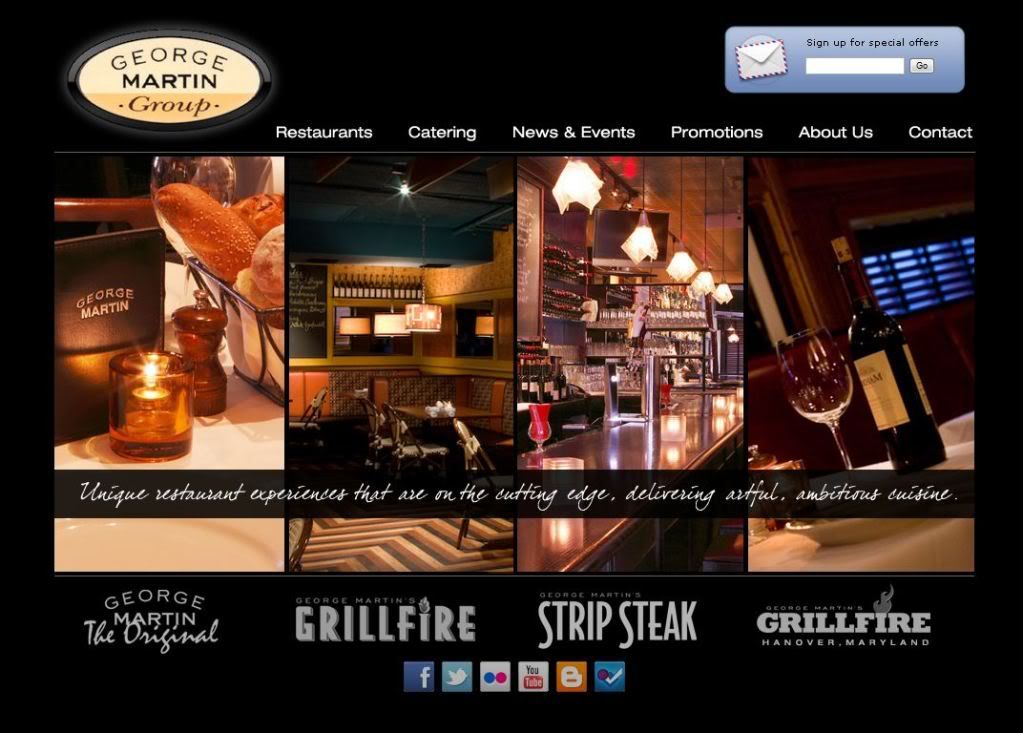 Homepage:
On the
homepage
of the website you will notice the new
George Martin Group
logo in the top left hand corner. Adjacent to the logo on the upper right hand side of the homepage there is an email subscription box. Once you enter your valid email address into this box and click "go" you will get exclusive special offers sent directly to your email weekly.
On the bottom of the homepage you will notice the small
facebook
,
twitter
,
flickr
,
youtube
,
blog
, and
foursquare
icons. You can individually click these icons to connect with one of our social networking platforms. Above the social media icons you will see the logos for each individual
George Martin Group
location. Click on the logo of any restaurant to visit that specific locations website.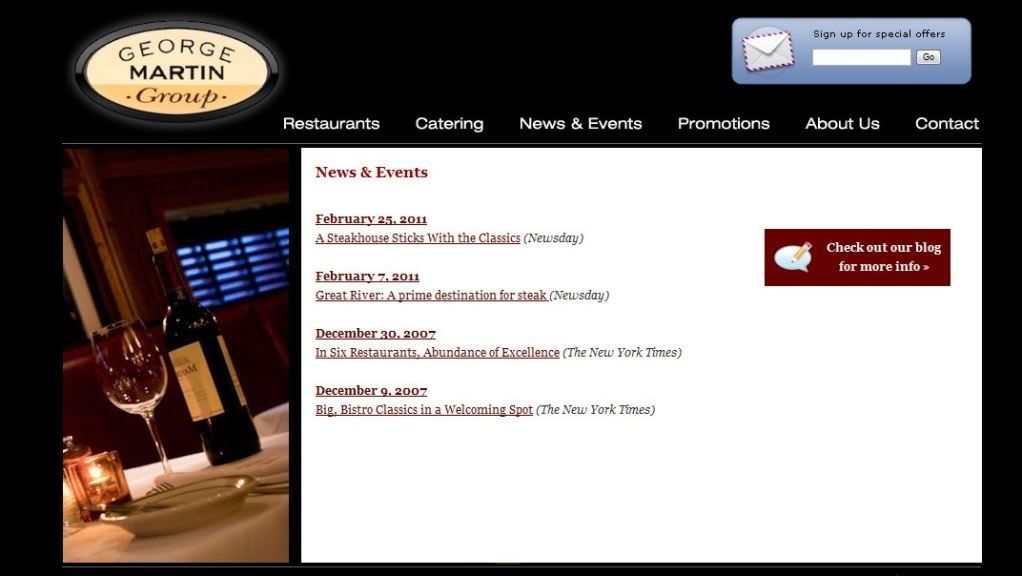 Catering: Click the "Catering tab" on the homepage if you would like to read an overview of private parties and events that The George Martin Group restaurants can accommodate. You can also visit the individual location website from this page.
Contact:
Click the
"Contact tab"
on the
homepage
if you would like to view locations of each
George Martin Group
restaurant. You can also view the telephone, fax, and email information for each location. Wait there is more! You can make reservations directly from this page! Avoid waiting at the restaurant and always reserve your table in advance.
To Visit the Website Please Click
HERE!