65 N. Park Avenue, Rockville Centre, NY 11570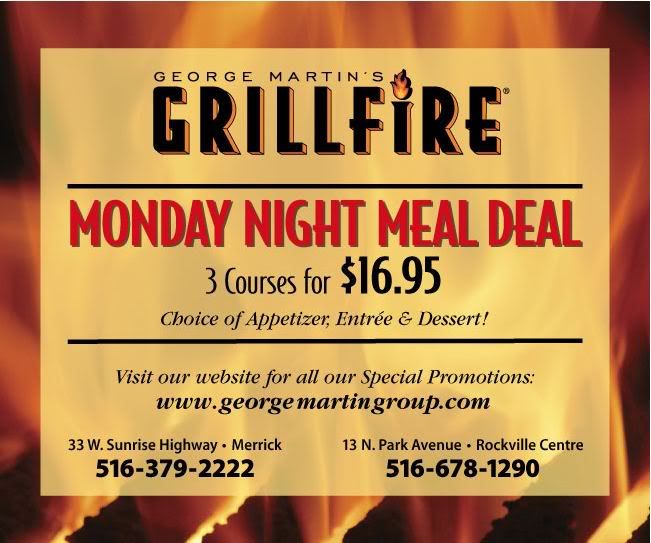 Monday Night Meal Deal features 3 courses for only $16.95! With a choice of appetizer, entrée and dessert, you certainly won't go home hungry!
Grillfire Long Beach has been sold and is no longer part of the George Martin Group. The George Martin Group would like to thank our loyal Long Beach customers for your patronage.
Please visit our Grillfire locations in Rockville Centre and Merrick and continue to visit the George Martin Group Restaurants including George Martin The Original, George Martin's Strip Steak and other Grillfire locations.