George Martin Group
65 N. Park Avenue, Rockville Centre, NY 11570
www.georgemartingroup.com 1-516-678-7272
It's the gift that keeps on giving!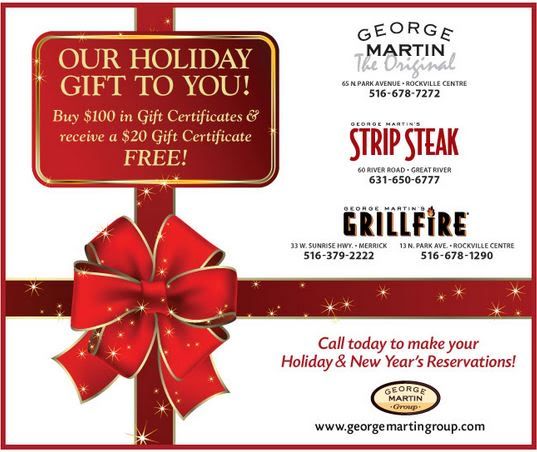 The George Martin Group has a Holiday gift for you, your family and friends! When you purchase $100 in Gift Certificates to any George Martin Group location, you will receive a $20 Gift Certificate for yourself, FREE!
So, purchase the perfect, delicious gift for your family or friends, and the George Martin Group will give you a gift as well!